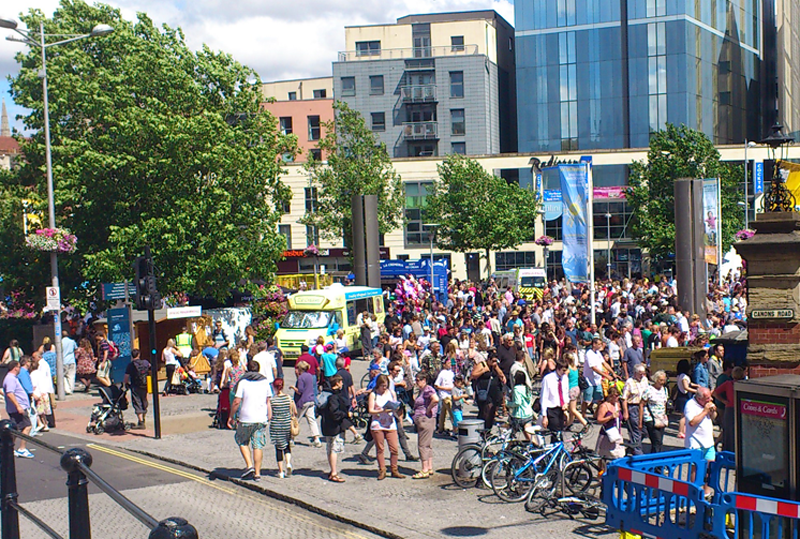 Well guys I don't know about you, but when we went to the Bristol Harbor Festival this year to do some pirate face painting, I reckon it was absolutely packed at.
We attended the event  at the request of Jack Fm Radio (106.5 fm). Theme of day (well… weekend), Pirates of course. The members of the Jack team were there handing out free pens, badges and pirate hats. They also had prizes to give away including toys for the kids and Jack fm mugs for the adults. All you had to do was guess where the treasure was buried by sticking an X on their pirates treasure map.
Pirate Face Painting… literally!
As for us, we decided to dress for the occasion and donned our pirate outfits.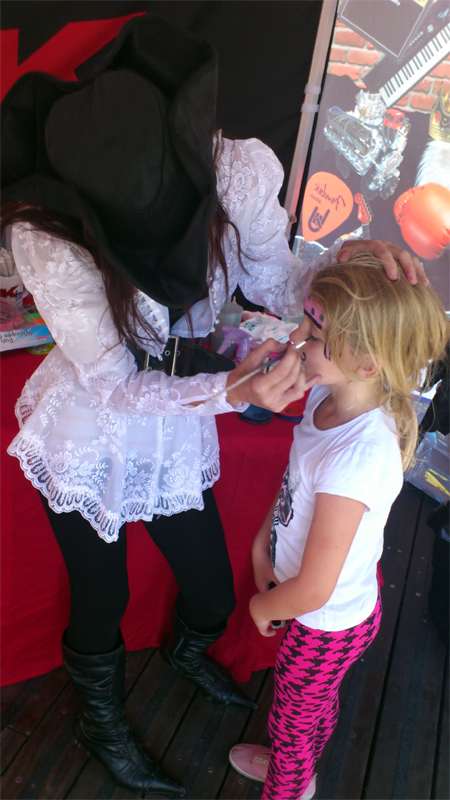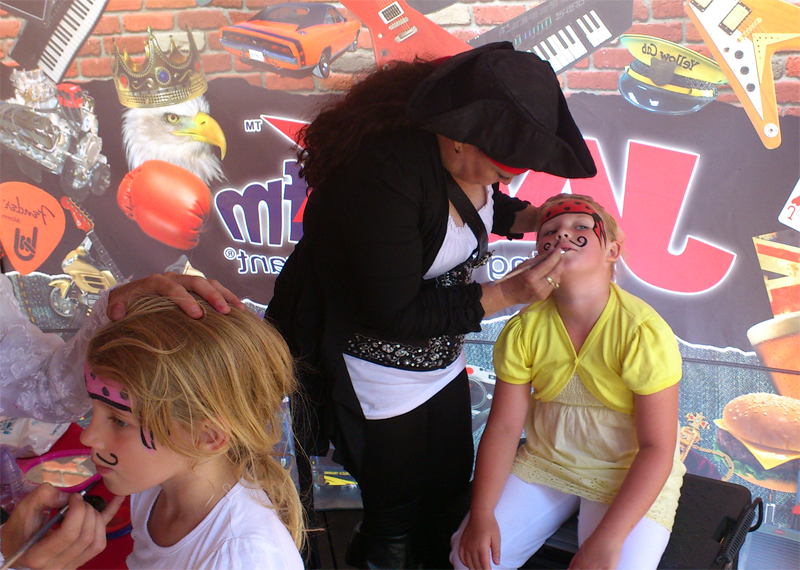 Our pirate face painting was going down a storm with both the children and adults alike. Well, it was on Saturday, until the whether took a turn for the worst and decided to storm down on the entire festival.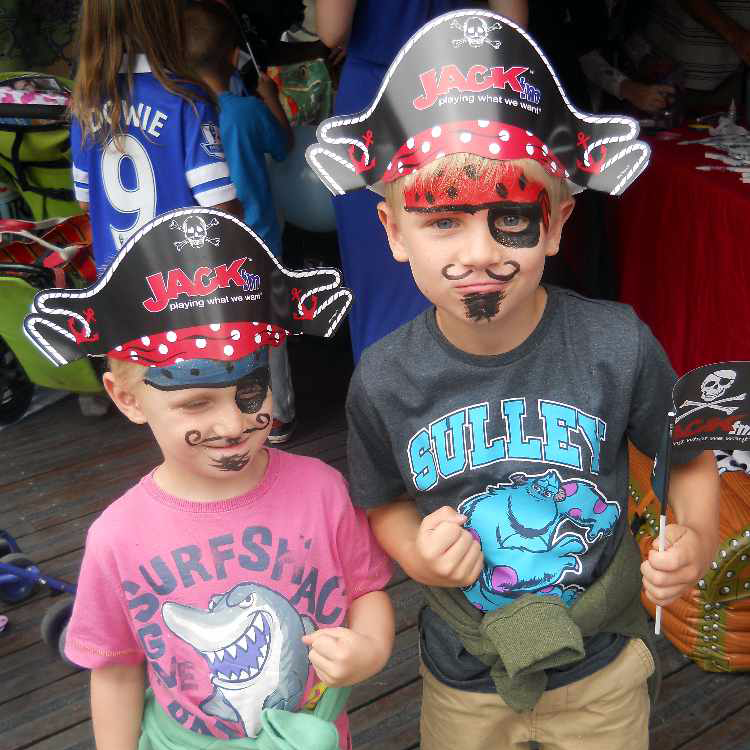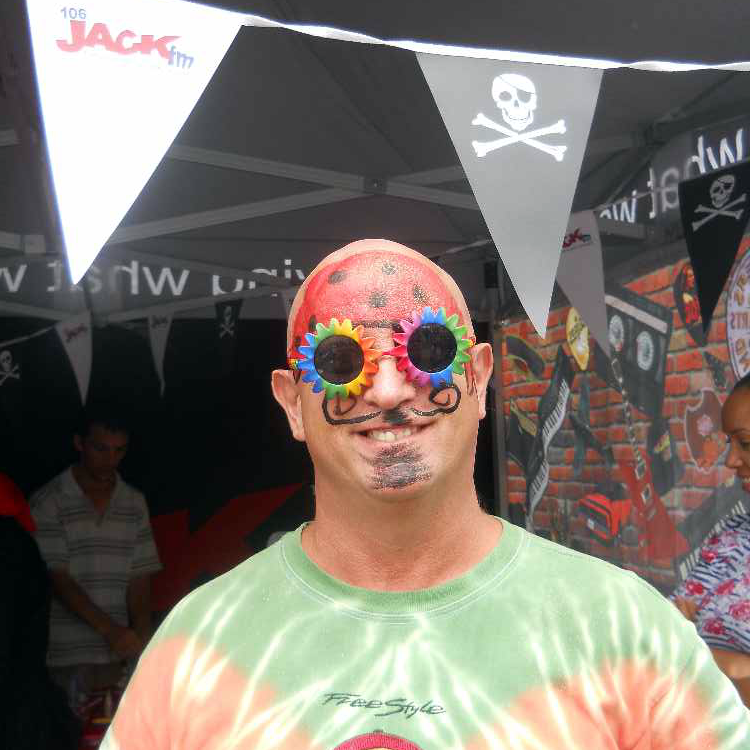 Photos by Jack Fm
On Sunday even the Jack team joined in and had a pirate face painting done. Although, I can't seem to find any photos of them in their Photo album. Take a look for yourself!
All in all, everyone seemed to be having a great time. I'm not sure about the other face painters that were at the festival though. I only saw a couple of faces painted that weren't pirates. However, that may of had something to do with the fact that they were charging a Whooping £5.00 per face. I wonder if they were using paint with real gold flecks in it 🙂
Well that's it for now folks. You can find us next at the Bristol Balloon Fiesta on the 10th and 11th August, working to help raise money for the British heart foundation.
I'm quite sure we won't be dressing up as hot air balloons though 😉