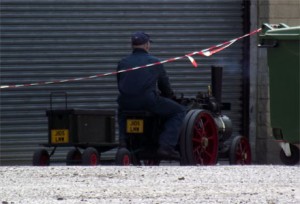 Face painting at the Bath & West model exhibition was definitely an experience we will remember. It was a three day event with all-sorts to see, and people from all over came to check out the big boys toys. You could even get a chauffeur driven ride around the event… If you could get him to stop that is.
Glitter Tattoos at Bath & West…
On the first day we decided to set up outside. That turned out to be a bit of a mistake. Windy… I would say so. Attempting to do glitter tattoos in a windy environment is, without a doubt, a very tricky task. As you can probably imagine, our supplies of glitter ran quite low, a bit quicker than usual. 🙂   I'm happy to announce though, that despite the wind the face painting went without a hitch.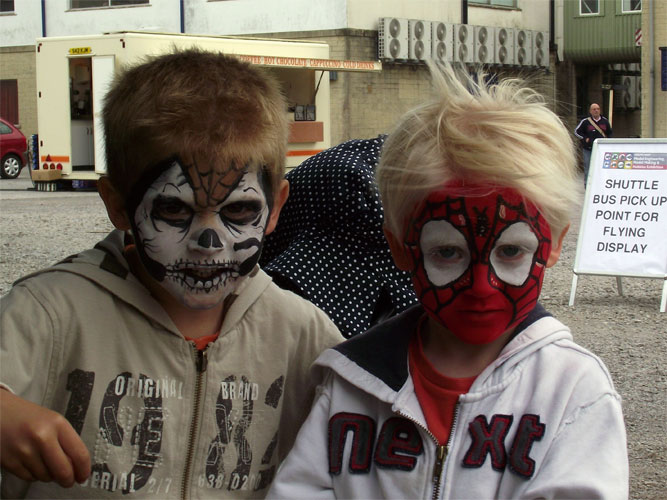 Day Two – Face painting Inside:
Day two we opted to move into one of the indoor areas. Yes… it was still rather windy outside…
(At this point I would just like to send out a big THANK YOU to the 'Fudge and Sweets' guy who fudged… oop's… I mean nudged, over a bit allowing us to squeeze in next to him.)
So anyway – there we were, set-up again ready for face painting and glitter tattoos. Inside and with extra supplies of glitter. It wasn't long before we got busy and the atmosphere was fantastic. The children were loving the results of our face painting and found it especially funny when this guy came over asking when it was his turn.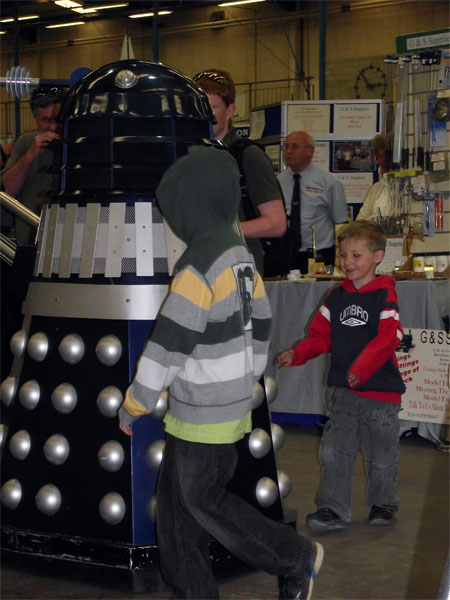 Sadly, as you can see he went away disappointed…. His boss sad he wasn't allowed a face painting or glitter tattoo because he'd recently had a new wax job.
Face Painting at Bath & West Model Show – Day Three:
Day three was upon us and although the weather was still typically British, that didn't put the visitors off. It was approaching 12'ish and we finally had a chance to grab a coffee when Bob popped in. He insisted we were slackers and said there were children waiting to have a face painting. I couldn't argue… he was right… not about the 'slacker' bit, but there were a few children flicking through our face painting photos, looking for ideas.
Quicker than you could say 'Glitter Tattoo', the children had decided which face painting they wanted. The young lady wanted a rainbow style face and her brother wanted the ever popular – Skullface. Here's what we did for them.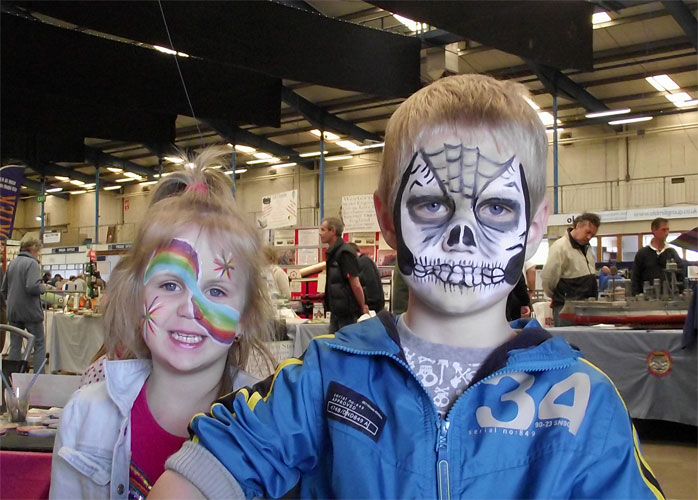 Looking at the young mans shirt, I reckon we could have guessed what choice of face painting he would want! – They were chuffed with the results, and stuck around to get some glitter tattoos while Dad gave us his details to send them their free photo.
A few hours and several happy customers later, we decided to take a late lunch. Well… we do have to eat 🙂 . So we put up a sign saying 'back in 20', grabbed a bacon roll from the burger van, and went off to have a look around. Outside the nitro rc cars weren't bothered by the wind. They flew off ramps and through the air with ease, attempting to smash car wind screens. I assume they were scrapers but they looked ok to me.
Tanks were quite a big deal too. Not real ones of course but they sounded loud enough that they could of been . And the amount of detail that went in to building them was amazing. Even down to the smokey exhaust. No… we didn't face paint Action Man… He was busy driving!.
The 20 minutes flew by and we headed back to see if anyone was waiting for us. Sure enough, there were a few people hoping to get some glitter tattoos. (Thanks to them for their patience). They said they didn't mind the wait though. The children where having fun with the Starwars crew.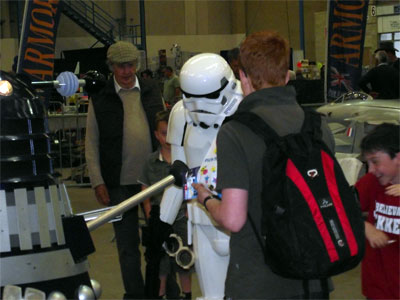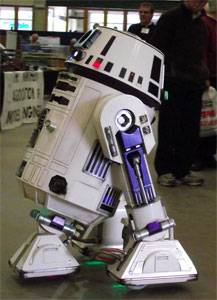 So, all-in-all we had a fantastic time and met lots of great people. To all our customers of our face painting, and glitter tattoos at Bath & West Model Exhibition. We would just like to say a massive Thank you. Especially for their patience during the busy times, which was more often that not. And we hope to see you again next time.
Please note: All photos on this web site are the copyright of Arty-Faces.co.uk and their respective owners.